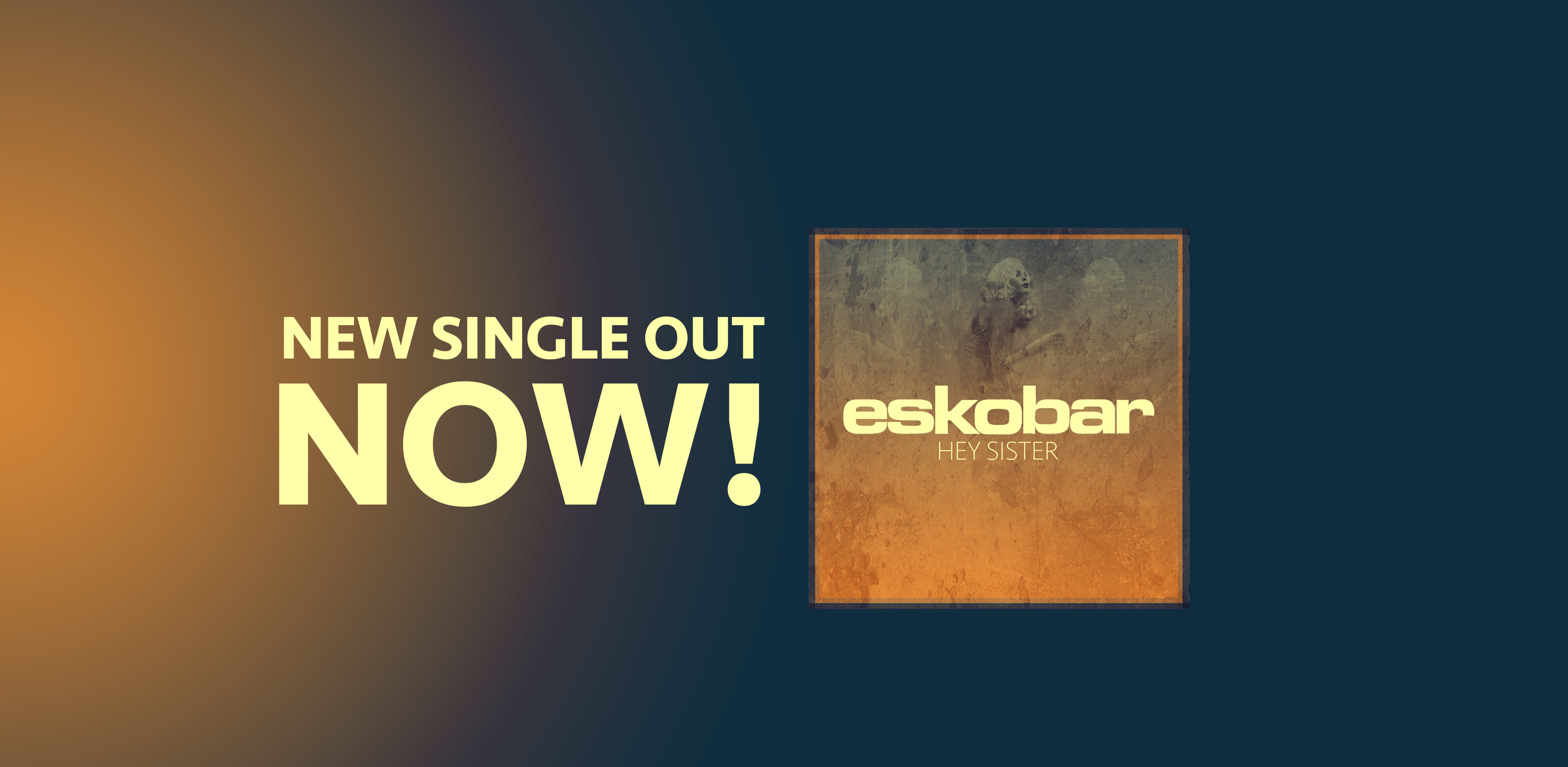 Hi Folks!

Today we have released our fourth single from our upcoming album(Chapter 2) called "HEY SISTER" and it's a Britpop banger rooted in the 90'S UK indie scene.

Listen on SPOTIFY here: http://bit.ly/Eskobar2020

And tonight at 6pm Swedish time the video premieres on our YouTube channel.

Read below about the dramatic story behind the track.

Cheers/

Eskobar

——————————————-

The singer Daniel Bellqvist describes the background to the track like this:

"A very dear friend of mine had a mental breakdown (stemming from a traumatic childhood) and accidentally lit her apartment on fire. She was then charged with arson and was facing a long sentence in prison if convicted. I was doing my best to support her all the way up to her trial. These events inspired me to write the song. The day she was aquitted I presented the song to her."

"HEY SISTER" is a natural part of the upcoming album that the band has said this about:

"A big part of it is a love letter to the 90's uk brit/indie scene that we all used to dance and party to back in the day mixed with subtle nods on the production(done by the singer Daniel Bellqvist this time) side to the hip-hop from the same era that we liked. This combo together with our northern sensibilities makes up the sound that we in the band call "Northie" which is short for "Northern Indie"."

The band says they're inspired among others by Stone Roses, The Charlatans, Soup Dragons, House Of Love and Oasis/Liam Gallagher on the upcoming album but also by groups like Stereo Mc's, EMF and Jesus Jones' hit singles.