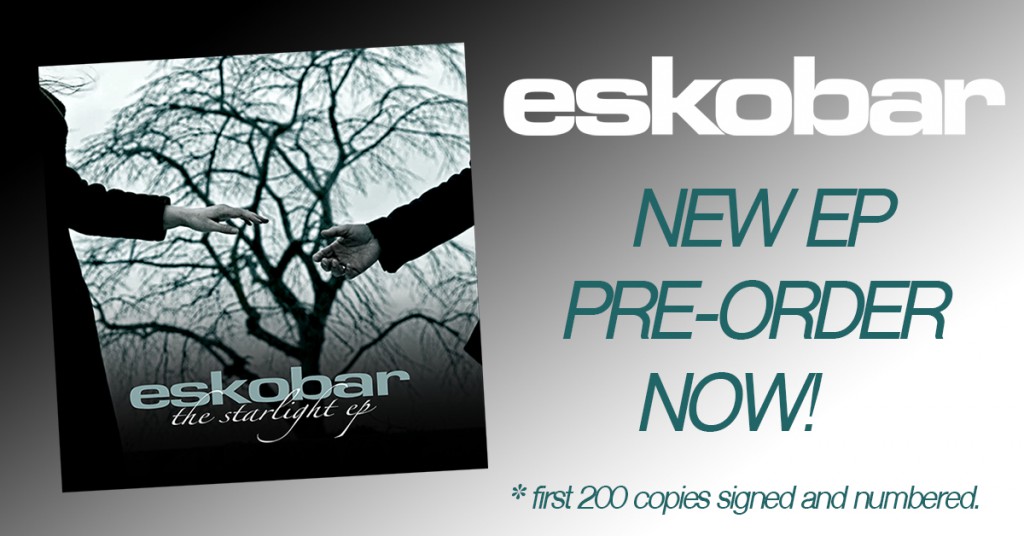 PRE-ORDER THE STARLIGHT EP NOW!!!
http://eskobarstore.eskobar.com/…/the-starlight-ep-pre-order
YAY! We've now gotten confirmation that the printing process of our new ep is a go.

Our first physical release in 7 years and we're soooo excited about it!
The first 200 ordered will be signed and hand numbered by us.
The release is set around October 26:th and the pre-orders will be sent out to match the release date as closely as possible.
The EP contains 4 songs in total including Starlight and Untrap Yourself from the upcoming album(Magnetic) and the Untrap Yourself Remix by K1rby.
It also includes the band's Swedish version of Cold Night called Iskall Natt.
1. Starlight
2. Untrap Yourself
3. Iskall Natt
4. Untrap Yourself K1rby Remix
Get your hands on a copy now from the Eskobar Store:
http://eskobarstore.eskobar.com/…/the-starlight-ep-pre-order